42nd BMSS Annual Meeting


The BMSS has selected the Royal Northern College of Music (RNCM), Manchester, UK, as the venue for the 42nd BMSS Annual Meeting (13-15 September 2022).
The BMSS has a well-established working relationship with the RNCM and looks forward to returning to this tried and tested venue in 2022. In covid-mitigated times the Society must be prudent and arbitrage the risks in committing to a physical meeting in 2022. Returning to the RNCM will provide an easily accessible venue with the flexibility to ride out unforeseen circumstances.
In 2022 the Society will host a conventional 3-Day Meeting & Vendor Exhibition, together with a full social programme. BMSS42 will offer asynchronous on-line outreach post-event, thus enabling delegates to catch-up on any talks they may miss in real-time.

The Scientific Programme
The Society is architecting an extensive and invigorating Scientific Programme for 2022. The evolving Scientific Programme may be viewed by clicking the link situated on the far left of this webpage.

The Plenary Speakers
BMSS42 programme will feature three Plenary Speakers. Confirmed Plenary Speakers are as follows:
1. Professor Michal Sharon, Weizmann Institute of Science, Rehovot, ISRAEL
https://www.weizmann.ac.il/Biomolecular_Sciences/MichalSharon/home
2. Professor G. John Langley, University of Southampton, UK
https://www.southampton.ac.uk/chemistry/about/staff/gjl.page

The City of Manchester
Manchester is a natural location for BMSS42. John Dalton, J.J. Thompson & James Chadwick were all born, educated or worked in the city. The first commercial MS instruments were developed in Trafford Park, and today Manchester is the anchor point for one of the largest MS clusters in Europe!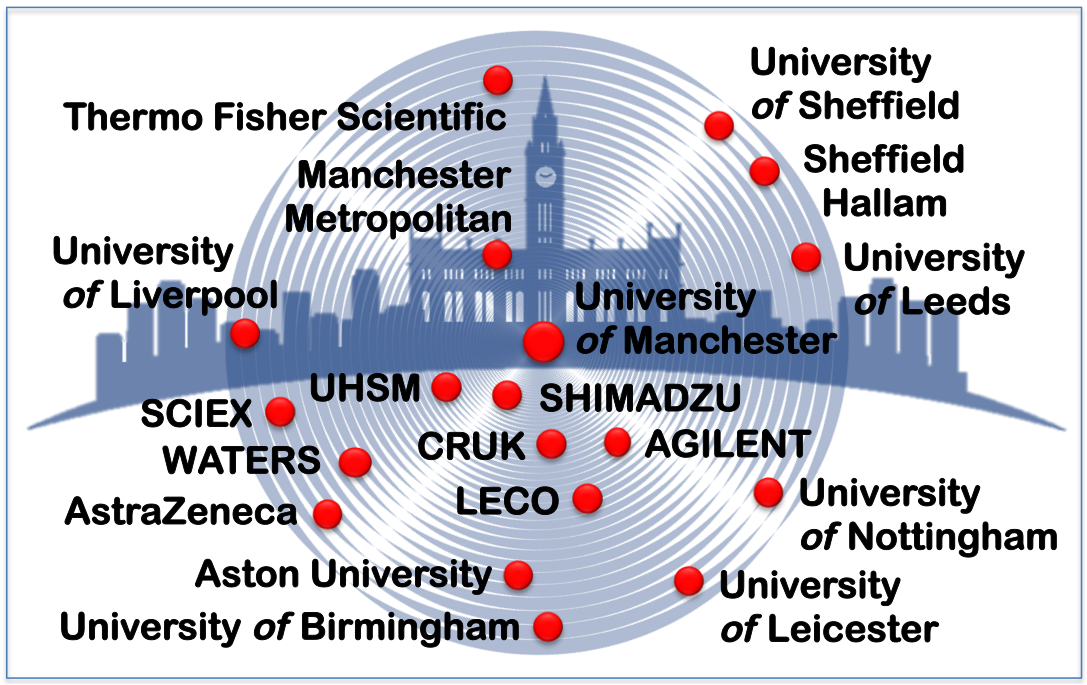 Manchester is well connected to the UK motorway and rail networks. Manchester International Airport is connected to the city center by both direct rail and Metrolink tram services. Within the city the Metrolink tram and bus services make getting around simple and inexpensive.
BMSS42 coincides with several other conferences in Manchester. Consequently hotel accommodation is anticipated to be at a premium. BMSS, through its exclusive accommodation partner HelmsBriscoe, have secured a block of hotel rooms at preferential rates for BMSS42 delegates.

The Conference Venue
The Royal Northern College of Music (RNCM), 124 Oxford Rd, Manchester M13 9RD, is conveniently located at the heart of Manchester's University Quarter, and well connected by public transport.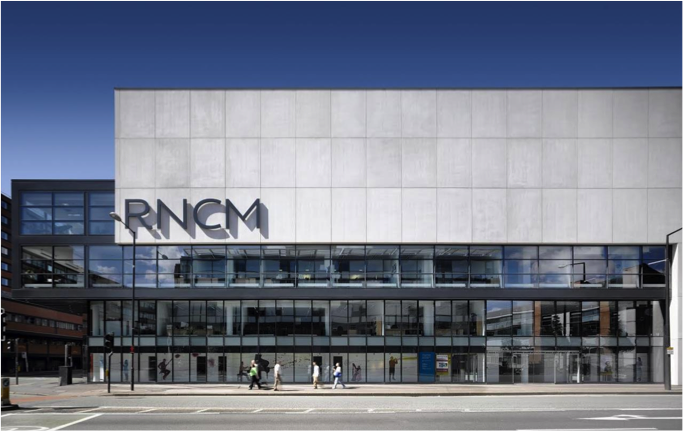 The RNCM provides excellent lecture theatres to host the BMSS42 scientific programme. The main concourse, tiered over three interconnected levels, will host the vendor exhibition. The RNCM's public spaces will provide an architecturally impressive backdrop for the inclusive social event & buffet supper on the evening of Tuesday 13th September.
The Conference Dinner
A formal conference dinner will be held on the evening of Wednesday 14th September, in the ballroom of the Manchester Mercure Hotel.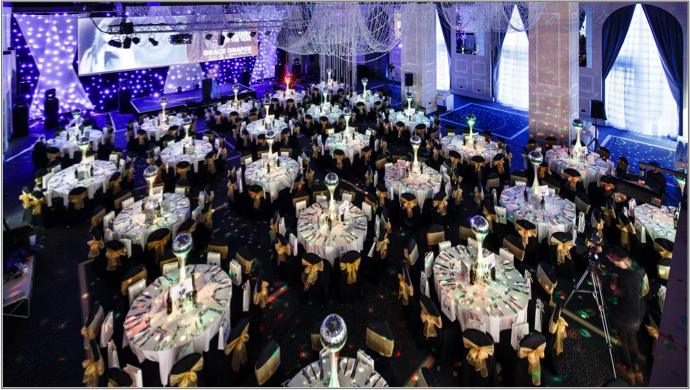 Enquiries
Please contact the BMSS Meetings Secretary for further information: mark_mcdowall@icloud.com

THE BMSS INVITES YOU TO JOIN WITH YOUR COLLEAGUES AND FRIENDS FOR A CLASSIC 42nd BMSS ANNUAL MEETING IN SEPTEMBER.