Scientific Programme



The Society is architecting an extensive and invigorating Scientific Programme for 2022. BMSS42 will feature 3 Plenary Lectures, 12 Keynote Lectures, 36 Contributed Talks, 90 Flash Oral Presentations, and traditionally presented poster sessions (in A0 portrait format).

The BMSS42 Plenary Speakers
BMSS42 programme will feature 3 Plenary Speakers. Confirmed Plenary Speakers include:
1. Professor Michal Sharon, Weizmann Institute of Science, Rehovot, ISRAEL
https://www.weizmann.ac.il/Biomolecular_Sciences/MichalSharon/home
2. Professor G. John Langley, University of Southampton, UK
https://www.southampton.ac.uk/chemistry/about/staff/gjl.page

The BMSS42 Main Session Topics
Main session topics include the following: Applications, Omics, New Instrumentation, Novel Ionisation Approaches, Structural Analysis, Separation Science, Data Analysis Tools and Multimodal Analysis.

The BMSS42 Workshop Topics
Workshop topics are as follows: MS in Industry, MS and QC's and MS Community and Allied Topics.

The BMSS42 Skeleton Programme: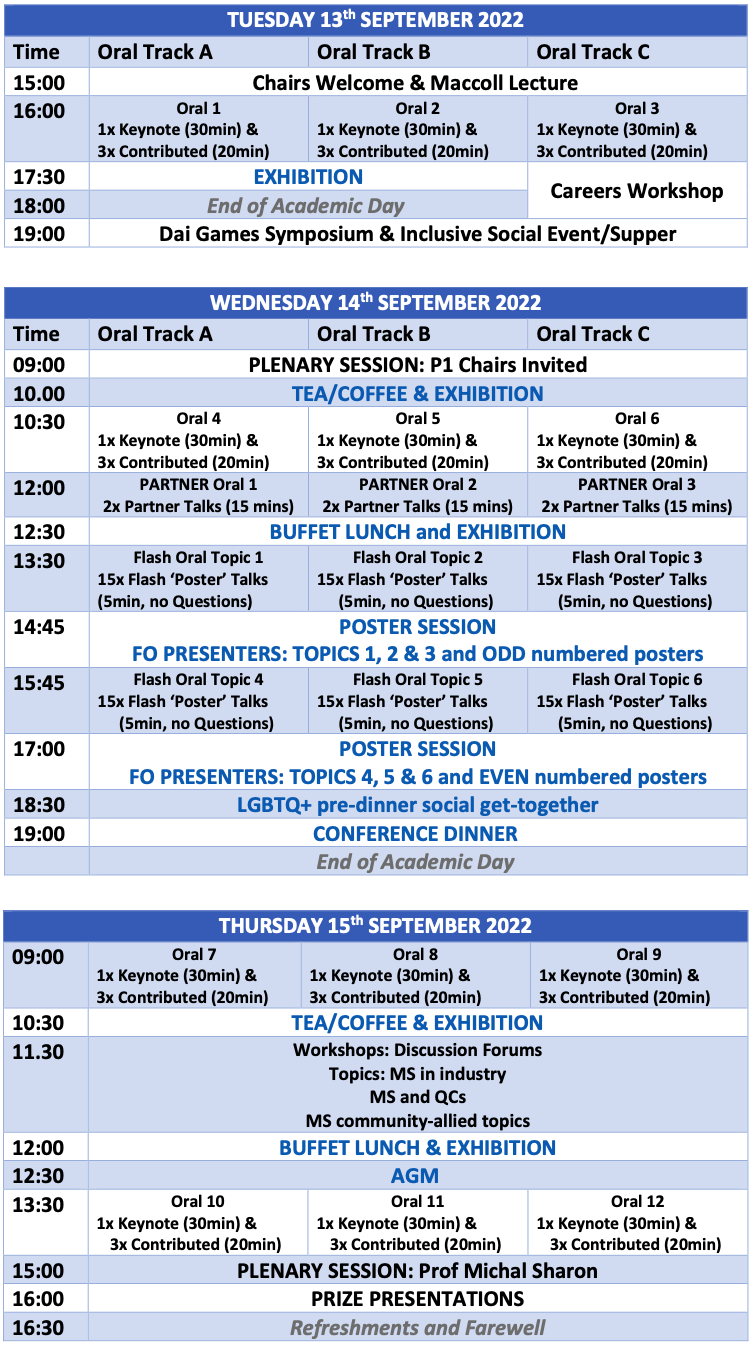 Enquiries
All questions relating to the BMSS42 Scientific Programme should be directed to the BMSS Papers Secretary: paperssec@bmss.org.uk