Past Event: 9th September 2020
Virtual Environmental & Food Analysis SIG
WEDNESDAY 9th SEPTEMBER 2020 15:00 BST (GMT +1)
PROGRAMME
15.00 Opening Remarks
15.05 KEYNOTE:
Authentication of Dairy Products from Grass Based Production Systems.
Professor Kieran Kilcawley, Teagasc Food Research Centre, County Cork & University College Cork, IRL.
15.55 NETWORKING:
16.25 Concluding Remarks
------------------------------------------------------------------------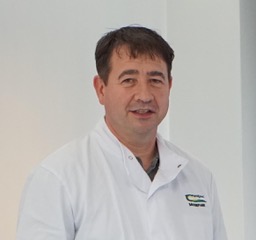 Prof Kieran Kilcawley is a Principal Research Officer in the Department of Food Quality and Sensory Science at the Teagasc Food Research Centre, Moorepark, Cork, and an Adjunct Professor in the School of Food and Nutritional Science at University College Cork, Ireland. The main focus of his research is the flavour of foods and beverages with a focus on dairy products. He manages the Teagasc flavour chemistry facility which has both a research and technical service function. His research group consists of staff, students and post docs, who are currently working on dairy, seaweed, confectionary and whiskey projects. He has a wide network of International collaborations in Europe, USA and China. He is an editorial board member of the Journal of Dairy Research, a member of the Royal Society of Chemistry, the American Dairy Science Association and the International Dairy Federation. He has published >80 peer reviewed publications and 14 book chapters.