Leon Peters ECR Award

The Leon Peters Early Career Researcher Award was established in 2020 to support ECRs who are using mass spectrometry for environmental and food analysis. Applicants are required to submit an abstract and present it at one of the BMSS Virtual EFASIG 2020 series of meetings. The best abstract & presenter within the entire series of virtual events will receive a £350 cash prize.
This award recognizes the contribution to environmental and food analysis made by the late Dr Leon Peters. Leon obtained his PhD from the University of Birmingham in 2019 where he used advanced mass spectrometry to investigate emerging persistent organic pollutants in the environment.
Leon gave a plenary lecture at our BMSS EFASIG 2019 meeting as an early career researcher. Sadly a few months after the conference Leon unfortunately passed away - a great loss beyond comprehension.
Leon was highly regarded and known for his enthusiasm and passion for science. His willingness to help others was a further example of his love, belief and determination to make this world a better, safer and more environmentally conscious place. This award has been established in his memory so that future early career researchers can continue to be supported.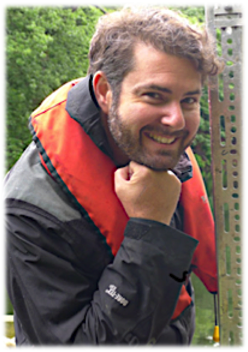 Tim Sidnell from the University of Surrey was presented with the Leon Peters ECR award at the final event of the current (2020/2021) EFA SIG series: