Past Event: 24th March 2021
VIRTUAL BIOMACROMOLECULAR STRUCTURE SIG
SPRING VIRTUAL MEETING…
WEDNESDAY 24th MARCH 2021 13:30 GMT
Join us on the 24th March 2021 for our spring BMSS BioMacromolecular Structure SIG event that will showcase the work of Early Career Researchers. The programme will feature four ECR short presentations (12 min talk + 3 min discussion) and an invited keynote lecture.
The program will conclude with an online event that will give everyone a chance to (virtually) catch up with friends old and new. Those with a competitive streak will be able to participate in our virtual quiz – so please stay after the scientific talks to test your general knowledge, and your science knowledge too!

We invite everyone with an interest in biomacromolecular structure research to join the meeting (free of charge).
PROGRAMME:
13:30 Welcome and Introductions
13:45 Dr Hannah Britt, University College London
"Cyclic ion mobility-mass spectrometry reveals variation in the structure & dynamics of glycoprotein B2GPI in APS patients."
14:00 Dr. Bin Yan, National Physical Laboratory
"Shape shifting proteins in flight by native DESI mass spectrometry"
14:15 Dr. Leonhard H. Urner, University of Oxford
"Tailoring detergents for membrane protein research"
14:30 Dr. Rivkah Rogawski, Weizmann Institute of Science
"Direct-MS for Studying Protein-Drug Interactions in Eukaryotic Cells"
14:45: Coffee break
15:15: KEYNOTE Presentation:
Dr Julien Marcoux, CNRS, Institute of Pharmacology and Structural Biology, Toulouse, France.
"Structural MS in Proteomics"
16:00-17:00: Mass Spec Meet-up and Quiz!
KEYNOTE SPEAKER'S RESEARCH INTERESTS: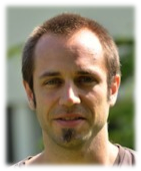 http://www.ipbs.fr/member/julien-marcoux
https://www.researchgate.net/profile/Julien_Marcoux
REGISTER FOR YOUR ZOOM EVENT INVITATION:
Please click here to register (free of charge) to join our BMSS Biomacromolcular Structure mailing list and receive ZOOM meeting invitations for our virtual events planned for 2021.
ENQUIRIES:
Please address any questions you may have about this event to the SIG co-ordinators:
A.Leney@bham.ac.uk A.Calabrese@leeds.ac.uk joseph_gault@vrtx.com