BMSS Associated Meetings
Imperial College London, Hands-on Data Analysis for Metabolic Profiling course
Date: 4th - 8th December 2023
Venue: Online (Zoom)
Meeting Details: This course offers comprehensive, hands-on training in processing and analysing metabolomics data from LC-MS and NMR technologies.

Attendees will have the opportunity to:
> Learn directly from internationally recognised leaders in the field;
> Benefit from practical training in computational techniques and statistical methods;
Course Aims:
This 4-day course (over 5-days) provides a comprehensive overview of data analysis for metabolic profiling studies focussing on data from NMR spectroscopy and Liquid Chromatography-Mass Spectrometry. It combines lectures and tutorial sessions using open-source software to ensure a thorough understanding of the theory and practical applications.
Further information: www.imperial.ac.uk/cpd/hands-data-analysis
Contact: cpd@imperial.ac.uk
---
25th International Mass Spectrometry Conference 2024
Date: 17th - 23rd August 2024
Venue: Melbourne, Australia
Meeting Details: On behalf of the Australian and New Zealand Society for Mass Spectrometry (ANZSMS) we warmly invite the International Mass Spectrometry Foundation and its affiliates to hold the 25th International Mass Spectrometry Conference (IMSC) in 2024 in Melbourne, Australia.
Further Information: Please visit the website and register your interest in this meeting to recieve the latest information.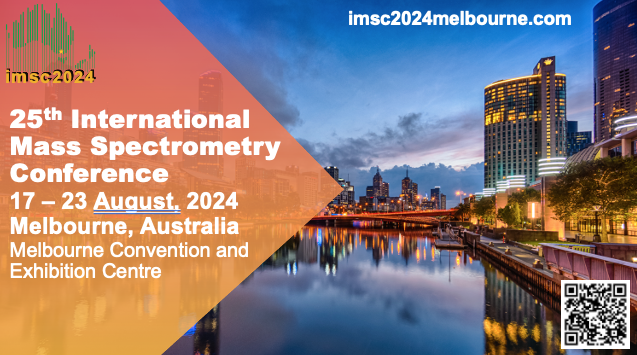 ---