London Biological MS Discussion Group - December 2023


THE LONDON BIOLOGICAL MASS SPECTROMETRY DISCUSSION GROUP –5th DECEMBER 2023
The next (66th) LBMSDG meeting will be held on Thursday 5-DEC-23 at the Francis Crick Institute, London. The meeting will start at 1200 BST with a buffet lunch, and follow on with a keynote lecture and invited talks commencing at 1300 BST.
PROGRAMME:
66th LBMSDG Meeting, Tuesday 5 December 2023
Francis Crick Institute, 1 Midland Road, London NW1 1AT
Meeting Dedicated to the Memory of Mark Sorenson
Meeting Registration is required via Eventbrite- Link Here
This meeting is free to attend thanks to the meeting's sponsors ThermoFisher Scientific, Waters, Phenomenex, Sciex and Element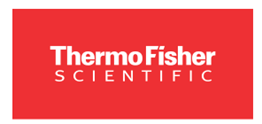 12.00 Buffet Lunch
13.00 Opening Address
13.15 Plenary Talk: Jyoti Choudhary, The Institute of Cancer Research.
'Applying Proteogenomics to Decipher Cancer Determinants'
14.00 2nd Talk: Jesmond Dalli, Lipid Mediator Unit, QMUL.
'Exploring the Biology of Specialised Pro-Resolving Mediators in the Regulation of Innate Immunity'
14.30 Student Talk: Sarah Vickers, University College London.
'Ion Mobility Mass Spectrometry Reveals Oligomerisation Intermediates in Alpha-1 Antitrypsin Deficiency.'
15.00 Coffee Break
15.30 4th Talk: Nikita Levin, The Rosalind Franklin Institute
'Top-down and Bottom-up Proteomics on an Orbitrap Exploris 480 – Omnitrap Instrument Equipped with ExD, UVPD and IRMPD'
16.00 Final Talk: Jonathan Phillips, University of Exeter.
'Transient Structural Dynamics of Glycogen Phosphorylase from Non-equilibrium Hydrogen Deuterium Exchange Mass Spectrometry'
16.30 Wine & drinks reception followed by further post-meeting discussions at a local venue.
A digital copy of the Scientific Programme is also appended to the Resources Section bottom of this page.
LOCATION:
Francis Crick Institute, 1 Midland Road, London NW1 1AT.
REGISTRATION:
Registration is free of charge but required for both security and catering purposes. Please click on the link below to register, this will take you to an external website (i.e. Eventbrite): LBMSDG Meeting 5th Dec Tickets, Tue, Dec 5, 2023 at 12:00 PM | Eventbrite.

RESOURCES: