Accommodation
BMSS40 coincides with several other major events in Manchester. Consequently hotel accommodation is anticipated to be at a premium. BMSS, through its accommodation partner HelmsBriscoe (the largest booker of Hotel accommodation world-wide) have negotiated room rates in six major hotels in the center of Manchester exclusively for BMSS40 delegates.
David Pelham, the HelmsBriscoe Associate based in Manchester, will be your primary contact for any assistance you may require with accommodation booking. David is also available to answer any question you may have about travel to Manchester or local tourism options - everything to make your stay in the city a time to remember!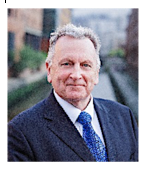 David Pelham
HelmsBriscoe, Manchester
[T]: +44 (0) 7540 723 270
Booking Instructions
To reserve your hotel accommodations please telephone your selected hotel directly and quote 'BMSS' as your group/discount code. You will need to provide your credit card details at the time of booking, directly to your chosen hotel, to secure your reservation. The BMSS and/or HelmsBriscoe will not have sight of your card details.
All rates are per room per night with breakfast included. The majority of the available rooms can be configured for single, double or twin occupancy. Sharing a twin room with a colleague may provide the most economical option for those on a tight travel budget.
The respective distances to the Royal Northern College of Music (RNCM) and the National Football Museum (NFM) are indicated for each hotel below.
All BMSS Negotiated Rates Expire on the 31st July 2019
1. IBIS PRINCESS STREET (Charles St, M1 7DG)
£88
RNCM: 0.6 miles. NFM: 1.0 miles.
Click here for the booking link to secure the BMSS rate
2. IBIS STYLES (3-5 Portland Street, M1 6DP)
£99-116
RNCM: 1.1 miles. NFM: 0.6 miles.
0161 246 3460 (Debbie Salt) quote BMSS
3. PARK INN BY RADISSON (Cheetham Hill Rd, M4 4EW)
£109
RNCM: 1.8 miles. NFM: 0.4 miles.
0161 837 8205 quote BMSS
4. HOLIDAY INN CITY CENTRE (25 Aytoun St, M1 3DT)
£109-129
RNCM: 1.0 miles. NFM: 0.7 miles.
0161 242 5444 quote BMSS
5. MACDONALD MANCHESTER (London Road, M1 2PG)
£110-120
RNCM: 0.8 miles. NFM: 1.0 miles.
0344 879 9088 quote BMSS
6. CROWNE PLAZA OXFORD ROAD (Manchester, M15 6PQ)
£149
RNCM: 50 meters. NFM: 1.5 miles.
Click here for the booking link to secure the BMSS rate